Invisalign®, Invisalign Teen®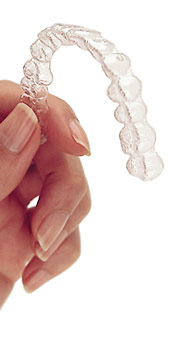 What Is Invisalign?
These are invisible and removable trays that are comfortable, esthetic and effective in correcting your teeth! Because they are clear, you can smile more during treatment as well as after! In fact, Dr. Diane treated herself with Invisalign, and surprised many patients and their parents who didn't even notice!
Premier Invisalign Provider
Dr. Diane has been providing Invisalign to her patients since 2001, and has a level of expertise developed over years of attending exclusive seminars and meetings offered only to orthodontists.
As an orthodontist, Dr. Diane is a trained specialist in tooth movement and bite correction. Seeing her for Invisalign treatment means your care is customized. You can be assured that your aligners have the correct prescription for the desired tooth movement.
Align Technologies is proud to have this outstanding orthodontist deliver consistent and reliable results to her patients. Dr. Diane also shares her experience with local dentists in the area's only Invisalign Study Club.
Come in for your complimentary evaluation to find out if Invisalign is right for you!
---
Invisalign Teen®
Being a mom and having worked on teens for many years, Dr. Diane values two things for her teen patients: an outstanding result and the opportunity to help their confidence grow. Invisalign Teen works just like regular Invisalign.
Teens, here are some great features.
Be confident - no braces to worry about in your school pictures or prom.
Eat whatever you want.
Brush and floss without a worry.
Play sports, perform, and be a teenager without worrying about braces.
Parents, we also understand your concerns.
Treatment time is not typically longer than with traditional braces.
Teen patients CAN achieve fantastic results.
Dental health is better since brushing and flossing are easier!
Request a FREE consultation and learn if Invisalign Teen is right for you. What do you have to lose?