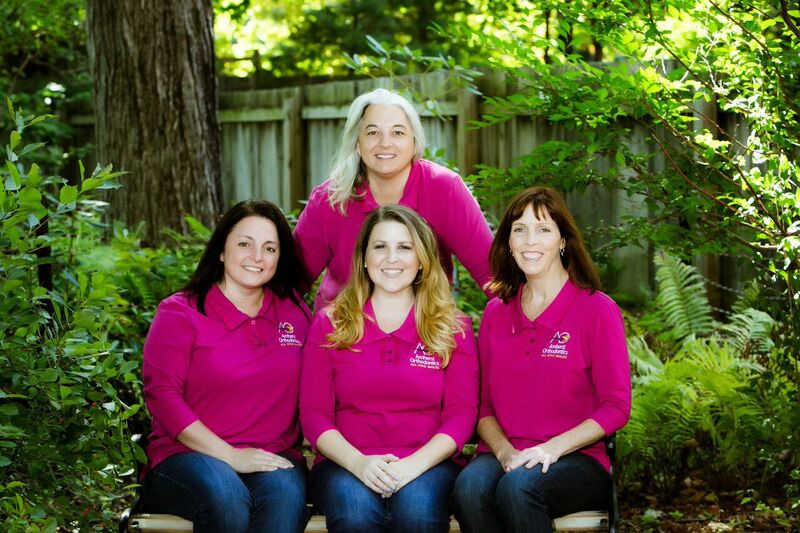 The great news is that it's never too late to improve your smile or your dental health. Whether you are in your 20s or 70s, the health of your teeth and bite, as well as the appearance of your smile are always important aspects of your life.
You're not alone. Nearly half (!) of my patients are adults! Adults are savvier about their overall health and understand the link between long-term dental health and overall systemic health. Advances in technology have made treatment more comfortable, and less noticeable than in the past. There are several cosmetic options: Invisalign®, gold braces, ceramic/clear braces, or Incognito™ lingual braces.
Common adult concerns:
Worn teeth (grinding, chips)
Missing teeth (extractions or missing since birth)
Worsening crowding
Cosmetics (a more even smile)
Uneven bite
Team care is very common with adult orthodontics. This is where Dr. Diane's experience and status as a Faculty Member at the Spear Education Center helps you. Comprehensive treatment planning helps you achieve your best.
A referral from your dentist is not necessary to schedule an exam, so please contact us if you would like an evaluation for yourself or another family member. Our goal is to get to know you, identify your treatment goals, and review different options that best suit your needs. We look forward to helping you get the smile you've always wanted! Click here to learn more about your first visit.
Click on these great links to see the relationship between great dental health and your overall health. A great bite and eliminating crowding with braces can be your first step to healthy living.